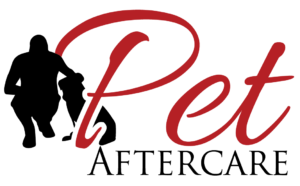 While those who don't own pets have trouble understanding, the loss of a pet can be extremely turbulent. Pets aren't just an object, they're a part of the family. They bring joy and friendship to our lives. They add a lot that we might not realize to our daily routines, so losing them can be especially traumatic when we realize how much is suddenly missing.
No matter what the circumstances of the loss of your pet was, the loss cuts deep. Pets are there for us as companions, but also sometimes are there for us as support systems and partners. If your pet was a working animal, a therapy or service animal, or the only companionship that you regularly had, coping with the loss is that much harder.
If you had euthanized your pet, there can also be a sense of guilt. Were you right in your decision? Was it too soon? Did they feel pain? Was there anything we could have done differently? These are all things that we consider when we associate guilt with the loss of our pet.
Search for Pet Loss Counseling near me
Above all – one must remember that losing a pet is inevitable, and a normal part of life. Grief and pain after loss are normal, healthy, and there are equally normal and healthy ways to cope. Every individual will experience grief differently. Some will experience it with a delay, some may experience it for years at a time, some might be openly sad, some try to suppress the pain. These are all normal occurrences.
It's important to allow yourself to express your feelings as they naturally arise. Nobody should be allowed to tell you the proper way to grieve, or try to expedite the process. That includes your own self. It's okay to react to your emotions, it's okay to laugh if you want to laugh or cry if you want to cry. If you feel it's time to move on to a new pet, that's okay too.
As for processing the grief, reaching out to others who have also lost pets is a great way to understand what you're feeling and see the light at the end of the dark tunnel. There are people out there who have been in your shoes who have found happiness, joy, and companionship again and they're happy to help you stand on your two feet again. And if it's not enough, there's no shame in reaching out to a professional. It's never "just a pet", and you shouldn't let the loss of it keep you from obtaining the help you need. Losing your pet may have brought on more than just expected sadness, and if that's the case, it's important to be professionally assessed and looked after if you feel that your ability to function daily is severely impacted.
With the importance of pets comes the drive to keep them alive in our own way. There are numerous services out there for creating keepsakes to remind you of your pet, whether they be engraved decorations, photographs, a tattoo of your pet's paw print, or a precious diamond or beautiful glass vase made in part from their ashes, it's all acceptable and helpful for processing the grief from losing your pet. You may even opt to have a funeral, memorial, and/or plant a tree/place a headstone in honor of your pet's memory. You should feel welcome to do so.
The most important part of processing grief is to put your well-being first. With great emotion, we expend a lot of energy. Try to maintain a healthy diet, get some exercise, make sure you're sleeping well and long enough, and keep a normal routine. A normal routine is good for you to recuperate and good for others in your family – including other pets. While you should allow yourself time to grieve, don't confuse grief for a need to isolate yourself. Take the time you need, but also consider that you should be living your life just as you would if you still had your pet. Try to get out, see friends, see family, and partake in new activities. You may also consider adopting a new pet when you feel that you're stable enough to welcome a new pet and give them your love and affection.
Coping with Pet Loss
"How could the death of my dog hurt as much as a family member"?
– WashingtonPost Article by Joe Yonan
"Understanding grief after the death of a pet"
– HelpGuide Article
"How to deal with the loss of a pet"
– CNN Article
---
When you need immediate help with the death of a pet, searching for pet aftercare can be stressful. PetAftercareSEARCH.com can help you find service providers for pet pickup, pet burial and pet cremation. For pet owners searching for end-of-life assistance for their animal, pet euthanasia services can be found at Pet Aftercare SEARCH.